Choosing The Right Eco-Friendly Kitchen Cabinets
Eco-Friendly Kitchen Cabinet Options
A kitchen remodel comes with lots of big decisions to make. Everyone wants to create an inviting space that is efficient to work in and looks great, but can we make choices that minimize the environmental impact at the same time? In this article we're going to take a look at some of the options available to help you make responsible, eco-friendly decisions when it comes to picking out the best cabinets for your kitchen.
Locally made cabinets come with many advantages versus a national or international brand. They don't have to be shipped too far, you are supporting jobs in your local economy, and you'll usually get much better service because there is someone nearby to take care of any issues that might come up. Most home centers sell a variety of cabinet brands at different price points, including ones made by local cabinet shops.
Custom, Semi-Custom or Stock?
Cabinets are available in three basic types: stock, semi-custom and custom, each with their own sets of advantages. Stock cabinets are made in common sizes and available in a limited number of door styles, wood species and finishes. Delivery is usually fast and prices are on the low end.
Semi-custom cabinets are available in more styles and options than stock cabinets. They are built to order, so you can choose from a wide array of options. Roll out shelves, recycling centers and organization inserts are becoming increasingly popular. You'll also have a wide choice of woods and finishes to pick from. Less expensive than custom cabinets, semi-custom is the most popular choice.
Custom cabinets are obviously the most expensive choice but give you an unlimited amount of choices. Virtually anything you can imagine can be produced, so long as you have enough budget.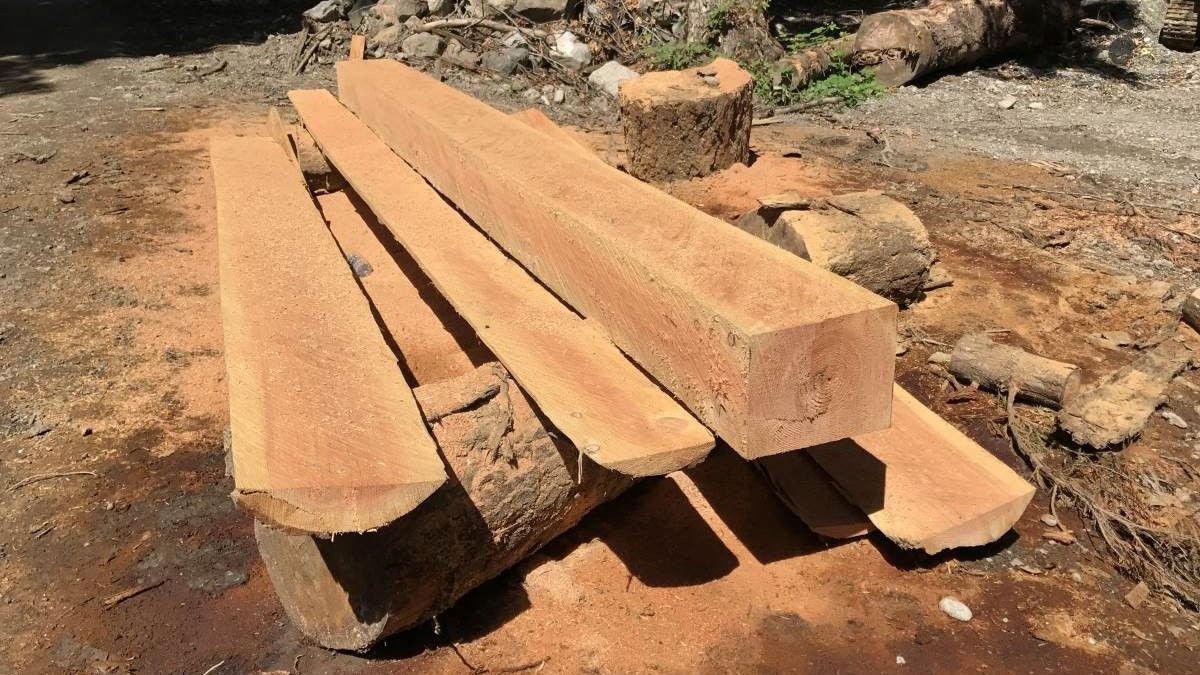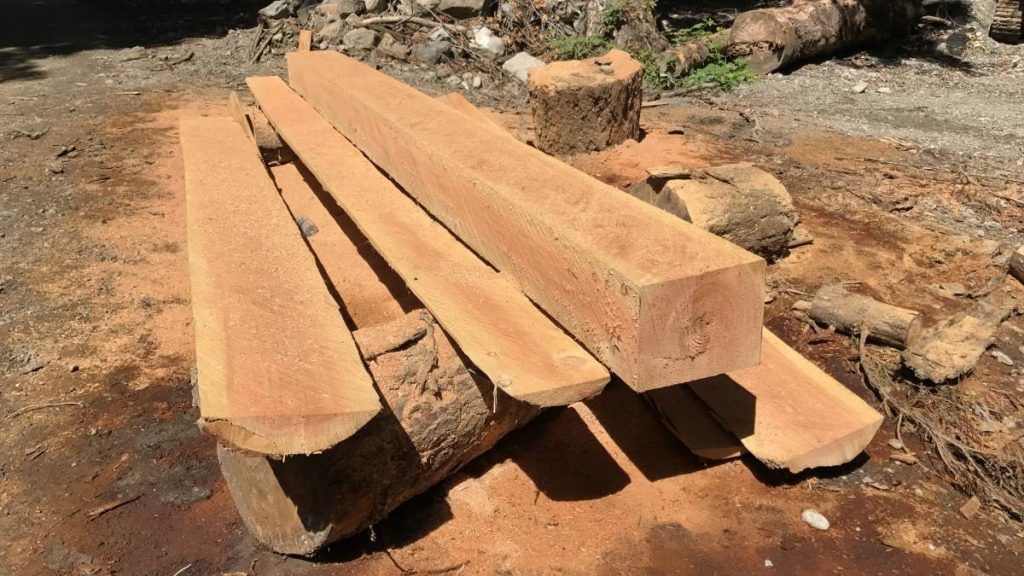 Which species of wood tend to be more sustainable? One factor is based on how many years it takes a particular species to reach maturity and be harvested. Bamboo (technically a grass not a tree) is a popular sustainable choice because it can be harvested often (every four to seven years). An oak tree takes between 50 and 100 years, while birch, black cherry or maple might take only a third as long to reach maturity.
Does this mean oak is the worst choice? Not necessarily. One should consider the difference between bamboo harvested in Southeast Asia with all of the additional energy costs to transport it halfway around the world versus sustainably managed oak grown and cut locally. There are pluses and minuses to either choice.
Sustainable simply means to maintain conditions where humans and nature can exist in harmony, meeting today's needs without compromising the ability of future generations to meet their needs. The Forest Stewardship Council (FSC) recognizes more than 100 million acres of forest in the United States and Canada that are managed to its environmental standards, and there is actually twice as much new hardwood growth as there is removal through harvesting in US forests. We are definitely not going to run out of trees any time soon.
Wood veneers are a thin slice of wood adhered to a substrate to simulate the look of solid wood. Available in Exotic and domestic wood species, veneers increase the yields of lumber, allowing you to get the look of wood while using up far less trees.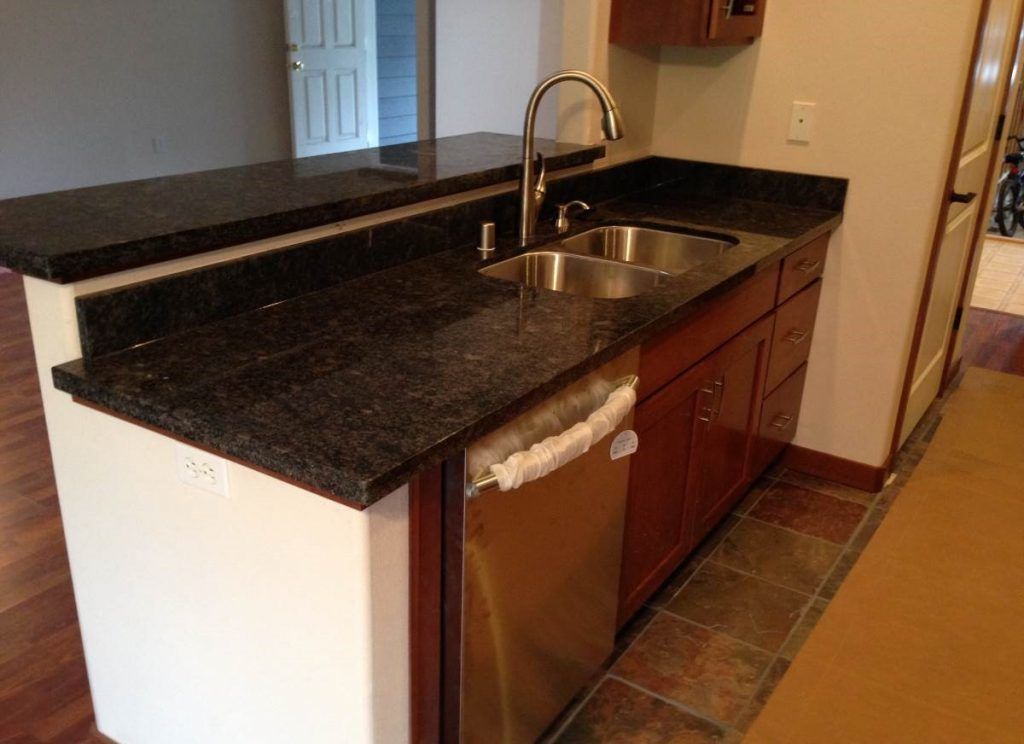 No Added Urea Formaldehyde (NAUF) and CARB
Formaldehyde is a natural element found in all wood products. Urea formaldehyde can be found in some glues in the sheet goods used to build cabinet boxes. By eliminating urea formaldehyde resin from the products, the harmful effects of its off gasses which can become irritants to the eyes and throats of sensitive people are eliminated.
One of the toughest standards in the world for placing limits on formaldehyde emissions in products have been the California Air Resources Board (CARB) requirements and many cabinet manufacturers have voluntarily met these requirements, even in other states. There are now federal regulations that mandate all composite wood products sold, supplied, offered for sale, manufactured, or imported in the United States are required to be labeled as CARB ATCM Phase II or TSCA Title VI compliant. Beginning on March 22, 2019, composite wood products must be labeled as TSCA Title VI compliant. These products include: hardwood plywood, medium-density fiberboard, and particleboard, as well as household and other finished goods containing these products.
Volatile organic compounds (VOCs) are the potentially harmful chemical compounds that are found in a variety of sources of household products. You can help to limit your exposure by purchasing cabinets with a low-VOC finish.
KCMA-Certified Environmental Stewardship Program
The Kitchen Cabinet Manufacturers Association (KCMA) developed their Environmental Stewardship Program (ESP) to encourage practices that benefit the environment and communities served by cabinet manufacturers in 2006. Since then, it has become the benchmark for cabinet standards. Members (whose products carry the ESP seal) are required to meet criteria for control of air quality, use of certified and sustainable materials, energy efficient manufacturing processes, waste and recycling management, and social outreach. You can find a list of certified cabinet manufacturers in your area on the KCMA website here.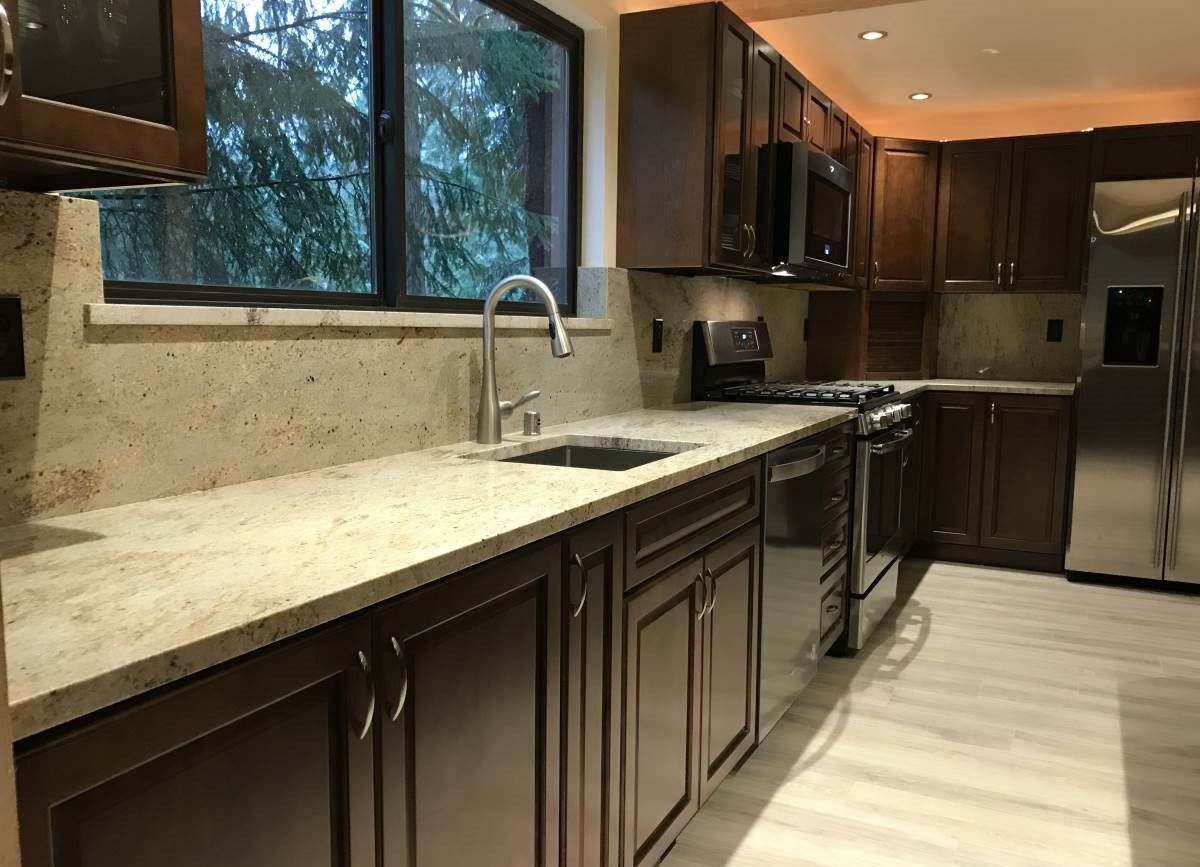 Environmentally conscious consumers have more options than ever to limit their negative impact on the planet. Eco-friendly options typically add between 10 and 20% to the cost of a cabinet package, but keep in mind that it is possible to offset some of those costs with other choices during the design process. It is certainly possible to design your dream kitchen while feeling good about doing your part to help the environment.