HOW TO MAKE A DUST COLLECTOR FROM A SHOP VAC
If you're anything like me, you love making sawdust but hate the cleaning up afterwards. There's nothing worse than having your shop and everything in it covered in the residual sawdust after working on a project. Unfortunately, the dust bags that come with your power tools leave a lot to be desired when it comes to collecting and containing the dust produced by the tools.
While a Festool or Fein vacuum will do an outstanding job of filtering fine dust particles and hook up to your power tools with an automatic switch to activate the vacuum, it's tough for some people to justify spending hundreds to near a thousand dollars on a vacuum. The good news is there is a way to convert any shop vac into dust collector with one clever product and a little ingenuity.
*I hope you'll love the products I recommend! Just so you know, Plumb and Lined may collect a share of sales or other compensation from some of the links on this page.
The clever product comes in the form of the DGC i-Socket Intelligent Autoswitch. This simple product allows you to plug in your power tool and shop vac and then control the shop vac with the on/off switch on your power tool automatically. Click here to see today's price on Amazon.
The observant reader might notice that the i-Socket is rated at 15A/120VAC and might be wondering how well it will work when hooking up a 13-amp miter saw and a 7-amp shop vac at the same time. That's where the intelligent part of the design comes into play. The patented automatic vacuum switch uses an on-board micro-controller to monitor and control current when two large motors try to power-up at the same time. By delaying the start up times, the switch works both tools without tripping breakers.
I've been using mine for the past 4 or 5 years on various jobsites without any problems. One of the best features is the way the switch runs the shop vac for about 7 seconds after the power tool is turned off to clear out the hose. Speaking of hoses…
How To Hook Up Your Shop Vac To Your Power Tool
Power tools and shop vacs have numerous different sizes of dust collection ports and hoses. For tools that don't match the shop vac hoses size, my admittedly low tech solution uses a rubber pipe/band clamp like this one, available in the plumbing section of any hardware store. It allows for securely attaching the hose to the tool and works with quite a few different sizes by tightening or loosening the clamps. Or you could instead purchase a more professional looking adapter kit for your shop vac.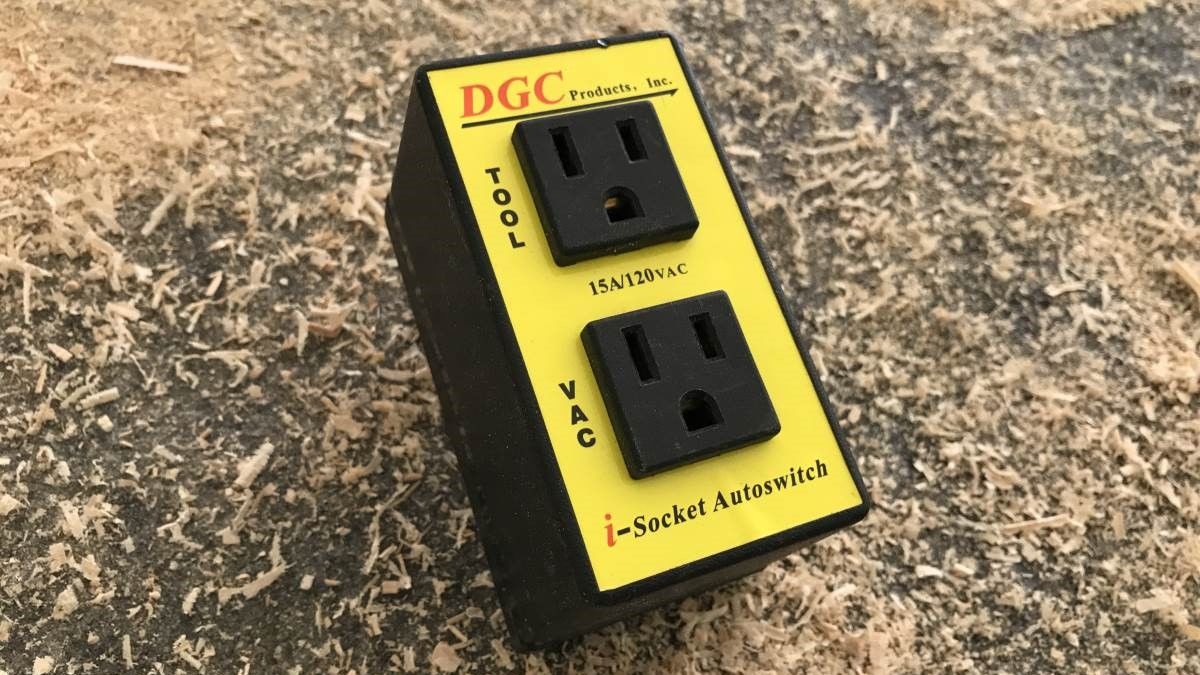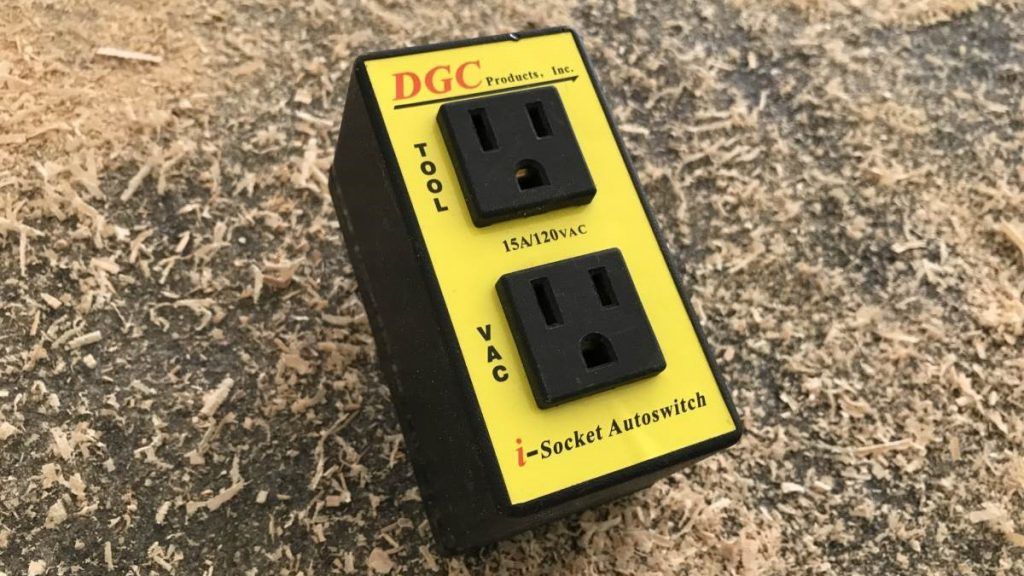 What Tools Will It Work With?
The i-Socket will work with any power tool equipped with a dust collection port- table saws, miter saws, routers, and power sanders. If you're looking for a way to cut down on the airborne sawdust in your shop or jobsite and don't want to spring for a top of the line vacuum system, check out the DGC i-Socket Autoswitch. Click here to see today's price on Amazon.
*As an Amazon Associate I earn from qualifying purchases.