NVIDIA Titan RTX Comparison and Review
Although many consider the Titan RTX, the company's latest and most powerful GPU, to be purpose-built for gamers, it's marketed as something completely different. It's been designed more for artists, content creation wizards, data scientists, developers involved in deep learning and AI researchers. The fact is, you won't even find the words gaming or gamer anywhere on the NVIDIA product page.
It does pack a punch that makes it incredibly well-suited for use in gaming. However, it's only likely appeal to gamers with very deep pockets and who really want a GPU with 24 GB of memory.
Click here to check availability on Amazon
*As an Amazon Associate I earn from qualifying purchases.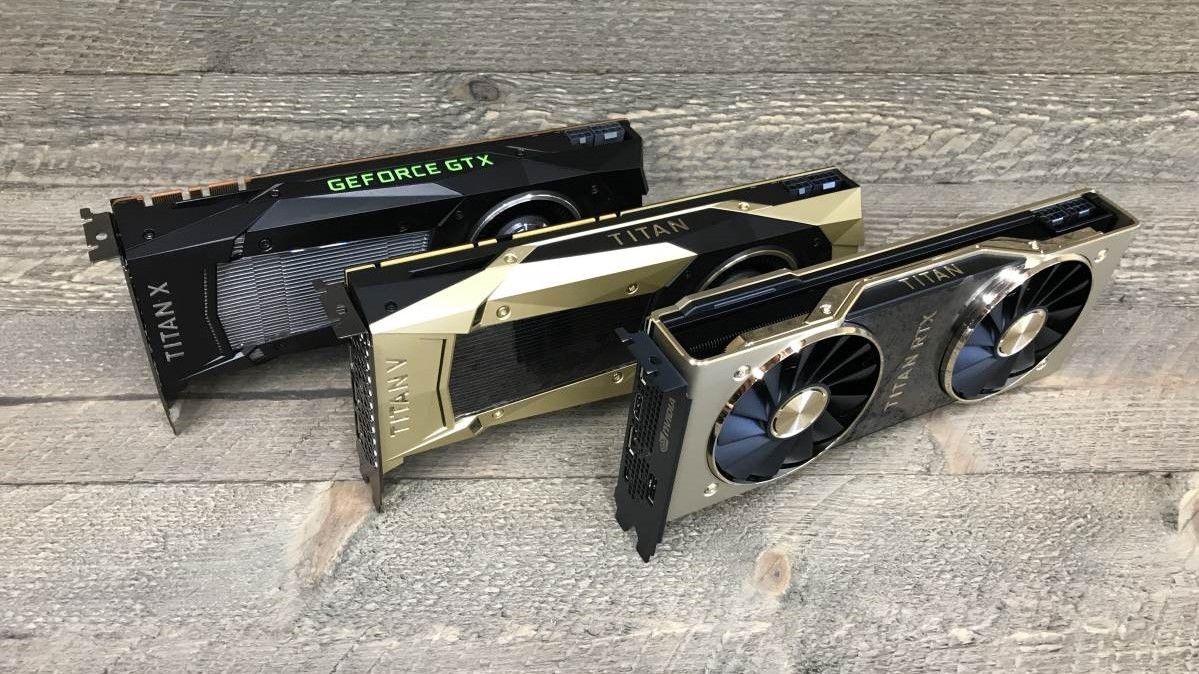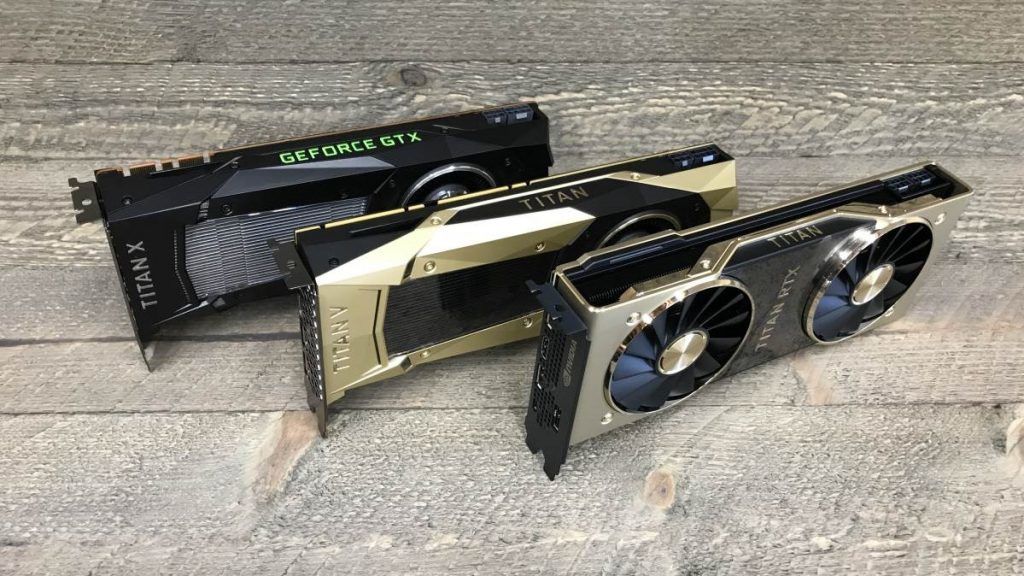 The Titan RTX Compared to the Titan V / Titan Volta and Titan XP
When you look at the Titan RTX compared to the previous generation of Titan GPUs, the Titan V and Titan XP, it outperforms them both and is something of a powerhouse. It supports ray tracing with 72 RT cores, offers higher memory bandwidth at up to 672 GB/s, has double the amount of memory and a higher computing performance. The Volta and XP do not support ray tracing and only have 12 GB of memory. Even though the Volta has 5,120 CUDA cores compared to the RTX's 4,608 the Titan RTX outperforms it at single-precision tasks: 16.3 TFLOPS vs. 13.8 TFLOPS and the Titan XP is a bit less at 12.1 TFLOPS. This is the result of the RTX's higher boost clock and memory bandwidth speeds.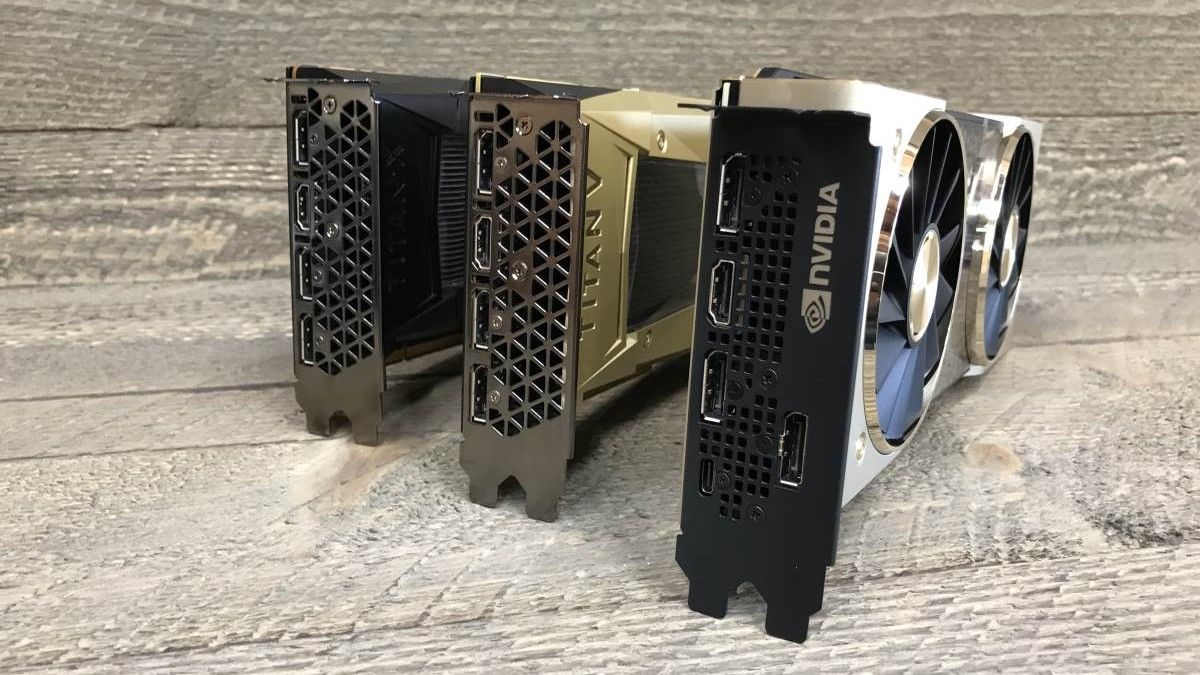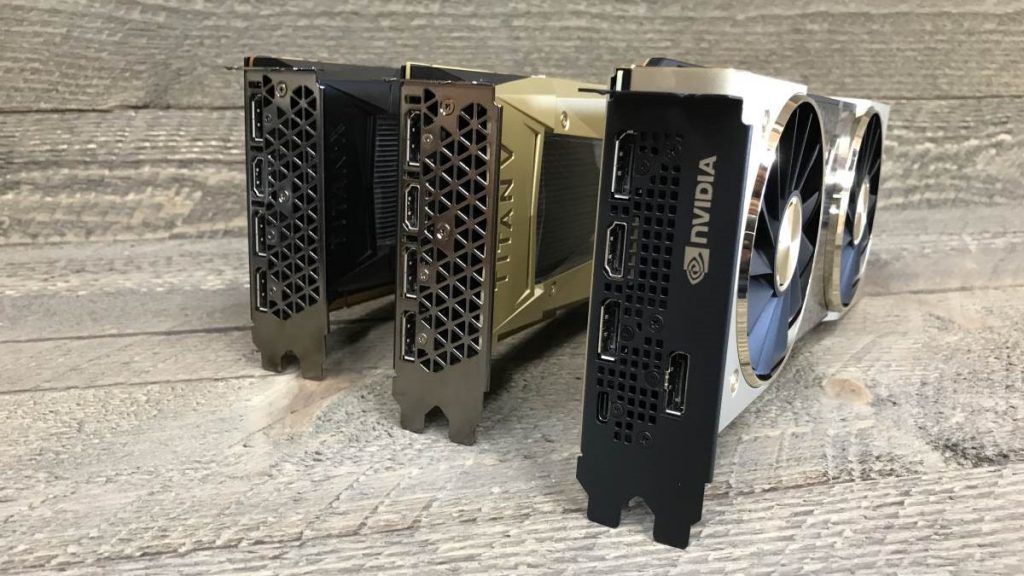 The NVIDIA Titan RTX Compared to the GeForce RTX 2080 Ti
Even when you compare the Titan RTX to the card it is most like, the GeForce RTX 2080 Ti, it outperforms and is a winner. They both rely on the much-famed TU102 GPU with Turing architecture, it is completely accessible and enabled on the Titan RTX. Thus the Titan RTX benefits from the SMs that have been disabled on the 2080 Ti model. This causes the GeForce RTX 2080 Ti to suffer from a narrower interface for memory, and less Tensor, RT, and CUDA cores.
Another very important distinction is that the 2080 Ti has less than half the memory of the Titan RTX, with only 11 GB compared to 24 GB.
The additional cores and memory on the Titan RTX bump up the total power consumption 20 watts to 280 watts.
Where they are both essentially very similar though is in their physical structure and design. Apart from the golden anodization on metallic surfaces and the badges, the Titan RTX has a champagne golden tinged glossy and brushed finish all over that looks more dazzling than the platinum/silver colouring of the RTX 2080 Ti.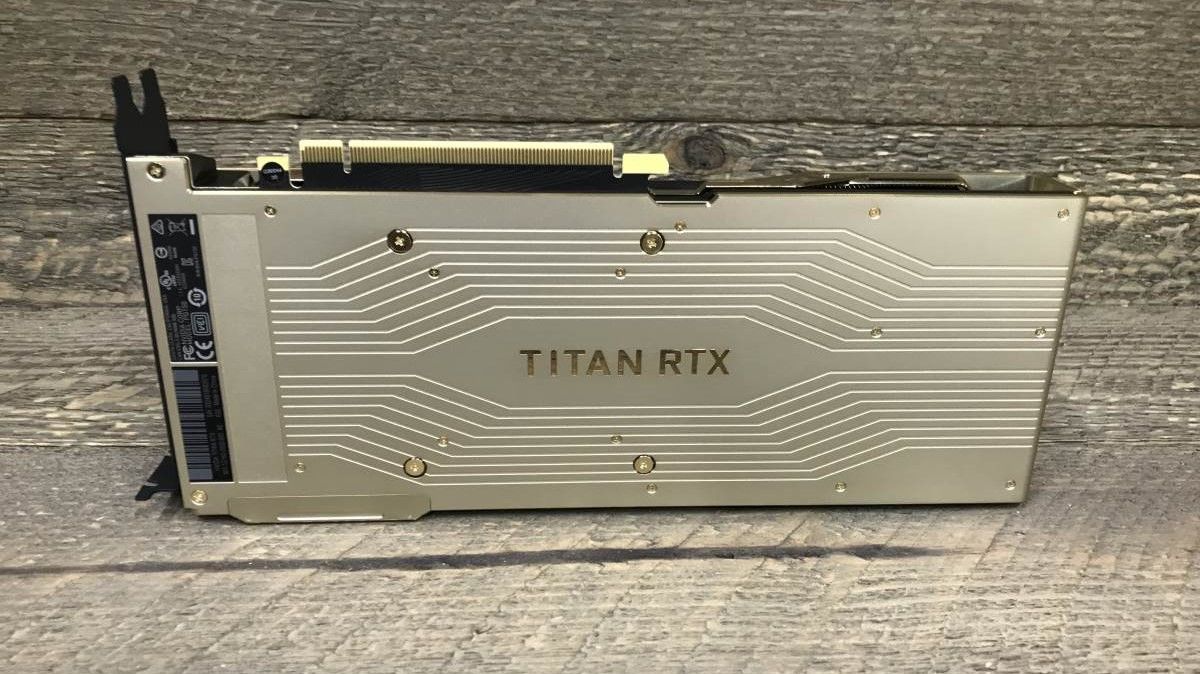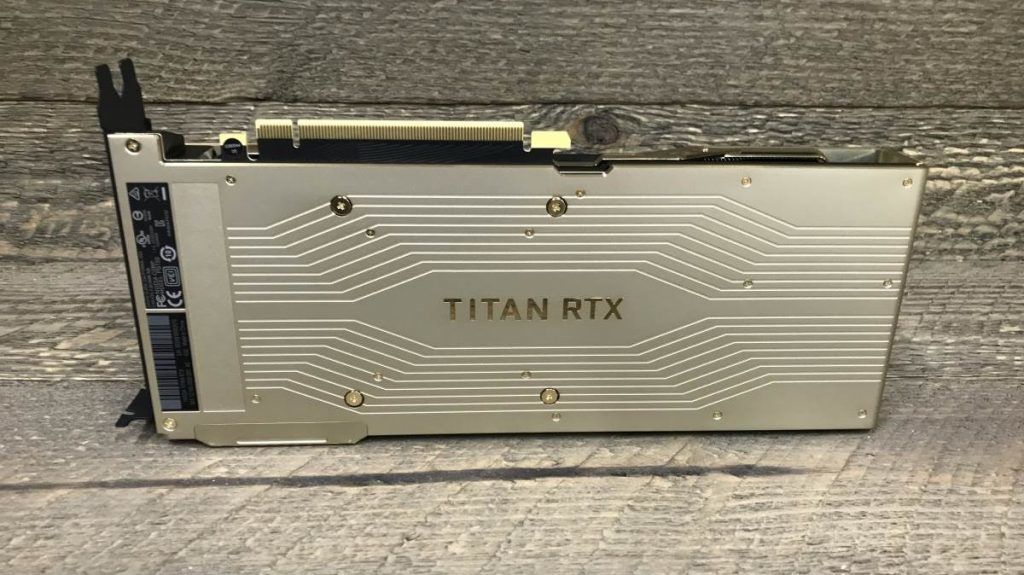 Elegant and Striking Graphics Card Design
You will find that there are metallic shrouds over all the surface of the Titan RTX with a slick mounting bracket that's totally blacked out. The black plate is etched and heavy-duty with a lit-up Titan logo running along the edge. One thing that's missing from previous cards is the SLI connector that has been replaced by a cutting-edge NVLink connector that offers increased bandwidth for machines with multiple cards. This is a very beautiful GPU with golden accents and bolts to finish it off.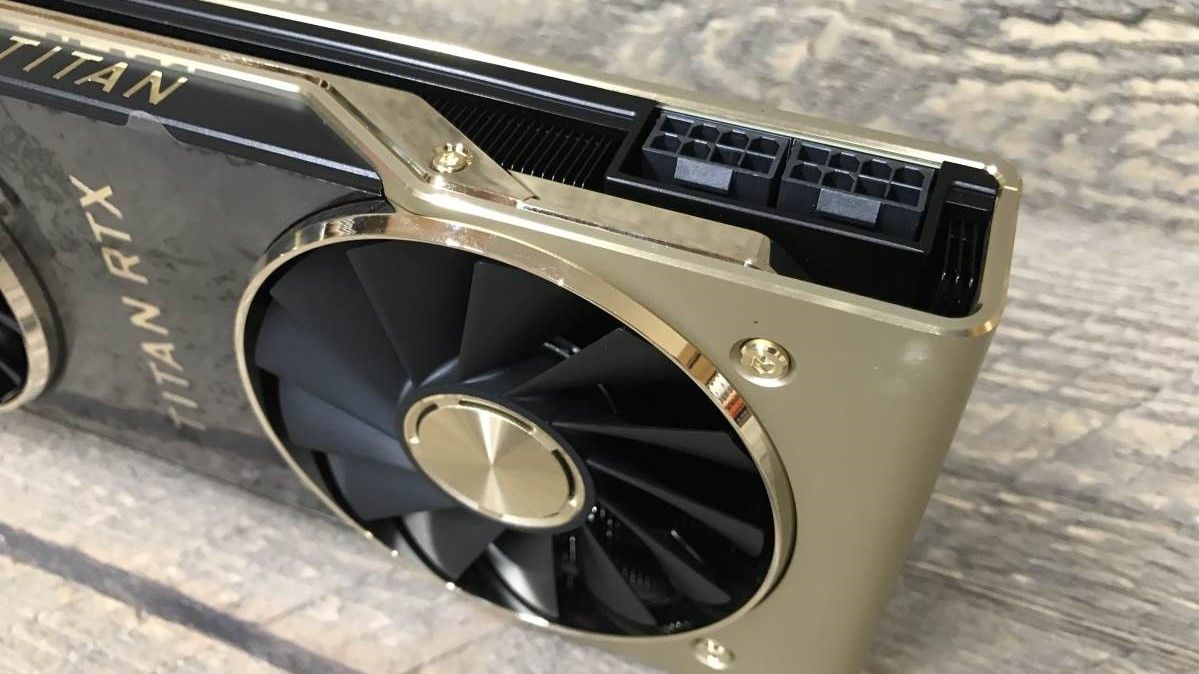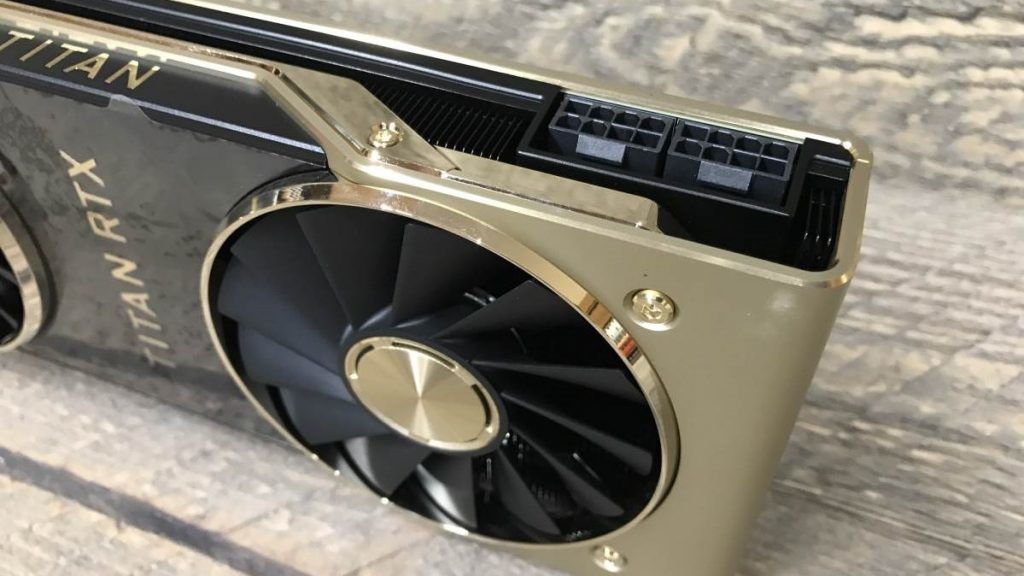 New and Improved Cooling System
NVIDIA has worked hard to produce a brand-new cooler that is comprised of the two 13-blade axial fans against a vapor chamber with a much higher capacity than the Volta and Pascal based cards offered. Numerous heatsink fins are connected via many embedded heat pipes to the thick baseplate. This has a very durable and sturdy construction and sits over the whole PCB. According to NVIDIA, this new design offers a much quieter operating and cooler system well as more effective cooling regardless of the voltage and frequency settings.
In terms of clocking, its base is capable of 1350 MHz and that boosts up to 1770 MHz, with its 24 GB of memory clocking at an impressive 7000 MHz with total memory bandwidth at 672 GB/s. For those kinds of speeds the card has a thermal design power of 280 watts. At 16.3TFLOPS and 388.8GTexels/s the performance of this card is noteworthy because it is the highest that has been offered by any Turing based graphics card so far.
For enough power to be supplied to the Titan RTX, it has been equipped with two PCI Express 8-pin connectors and has an upgraded and enhanced VRM with a completely digital design to provide more robust and a smoother delivery of power as well as even better noise reduction. Another aspect of the Titan RTX that mirrors that of the GeForce RTX 2080 Ti is this 13 phase power system.
Variety of Different Versatile Connector Options (Including VirtualLink USB Type-C)
The card is completed with three DisplayPorts (V1.4/DSC 1.2), along with a highly regarded and sought after VirtualLink USB Type-C port and an HDMI 2.0b port (featuring a HDCP 2.2). The USB-C port provides compatibility with USB 3.1 Gen 2 and 4-lane HBR3.
This release from NVIDIA is more effective, efficient and faster when used for computing workloads and in gaming (as most people figured it would be, we're guessing). For data scientists and content creation professionals, it is not only less expensive compared to the Titan Volta, the Quadro RTX 5000 and Quadro P6000, but offers greater computing performance and higher memory capacity.
Click here to check availability on Amazon