Getting the most out of your Multi-Tool
goes by many different names. Oscillating Multi Tool, Multi Tool, or Fein Tool are just a few of the names that you'll hear it called on jobsites today.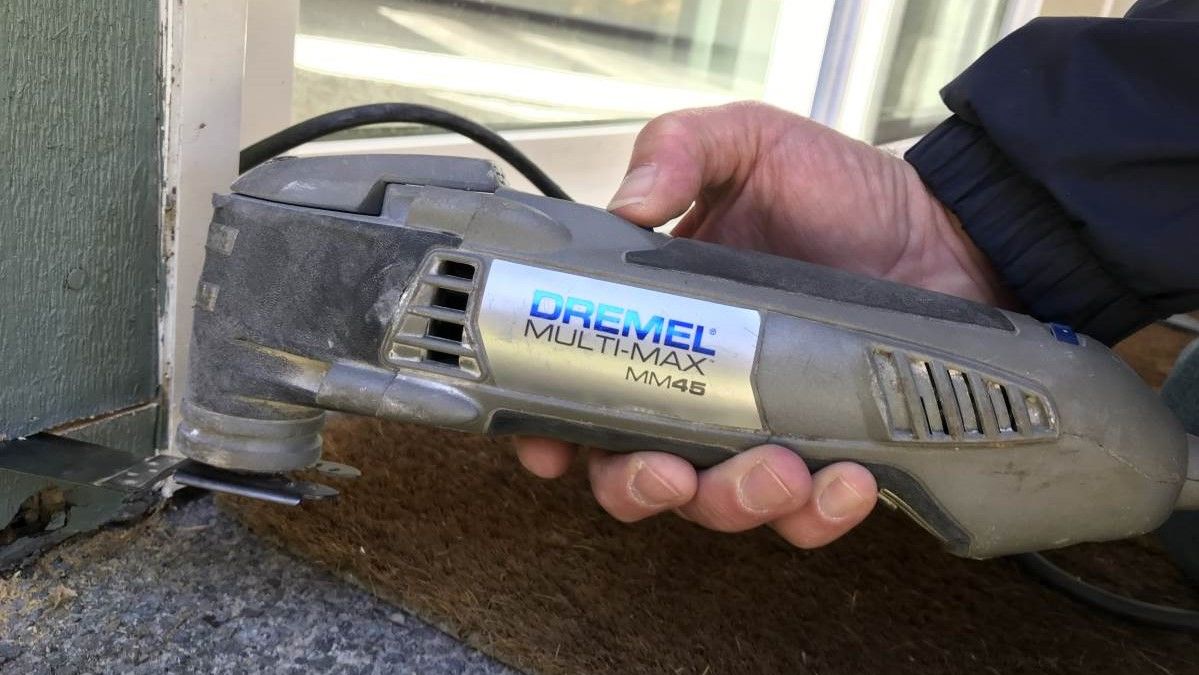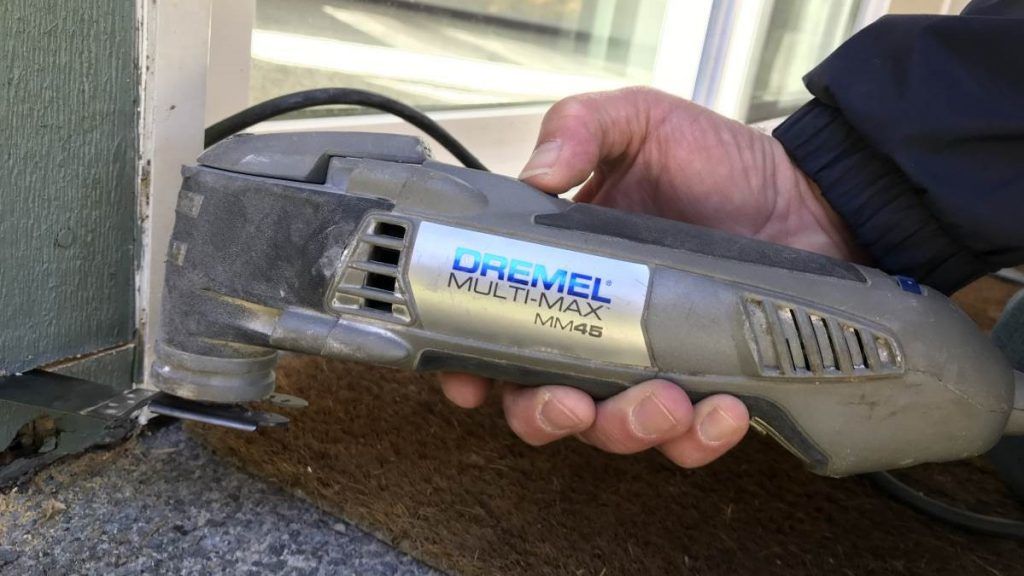 An oscillating tool's blade moves (or oscillates) side-to-side. Each stroke is very short (only about 3 degrees) and super-fast (around 20,000 times per minute). Setup with the right blade or accessory, it is capable of cutting, slicing, sanding, grinding, polishing, and even scraping.
Often when installing new flooring, the existing door jambs and casings need to be cut to accommodate the new flooring. An oscillating tool excels at making these cuts. Just use a scrap piece of the new flooring as a guide and buzz the door jamb off. You'll end up with the perfect amount of space to slip the new flooring under the jamb.
You need to add an outlet or switch in an existing wall or cabinet. An oscillating tool is the "go to" tool for cutting out the rectangle for the remodel box. It's faster than a keyhole saw in drywall and the extra fine teeth on the blade will not risk chipping the finish on a finished piece of wood.
In the old days, we used to plunge cut with a Skilsaw and then spend a lot of time with a chisel to replace a piece of damaged hardwood floor or to add a heat register. Today, an oscillating tool zips right through it.
An oscillating tool is great for removing grout between tiles. Pro Tip: Purchase a diamond blade instead of carbide because it will last three or four times as long.
Its compact size and super-short cutting stroke mean you can use in tight spaces to cut off a plumbing pipe under a sink inside a cabinet.
True story: Many people have used their electric turkey carving knives to cut up rigid insulation and upholstery foam. Now you can return yours to the kitchen where it belongs.
Run Circles Around the Competition
Install a drywall jab saw blade and you can cut perfect circles all day long.
Need to remove some old caulking from around a sink or bathtub? A scraper blade makes it come off easy.
You won't need nearly as much elbow grease when removing old flooring or residual adhesive if you use an oscillating tool with a scraper blade.
Speaking of Residual Adhesive
A grinder pad on an oscillating tool can even grind away old thinset mortar from under a tile floor.
Just think of an oscillating tool as a very useful detail sander.
An oscillating tool with a sanding pad is the perfect tool to get into tight corners.
An oscillating tool is one of the most versatile tools in your toolbox and one that no tradesperson or DIY-er should be without. Click here for my review of The Best Oscillating Tool.
Safety is important. I can't say it any better than my all-time favorite woodworker/ TV host, Norm Abram, so I'll just leave you with his famous quote:
"Be sure to read, understand, and follow all the safety rules that come with your power tools. Knowing how to use your power tools properly will greatly reduce the risk of personal injury. And remember this: there is no more important safety rule than to wear these (Norm points to his glasses) — safety glasses."
-Norm Abram, New Yankee Workshop
Some of the photos in this post are courtesy of Dremel and Milwaukee, and are used by permission. The instructions and opinions are my own and neither brand provided the content.