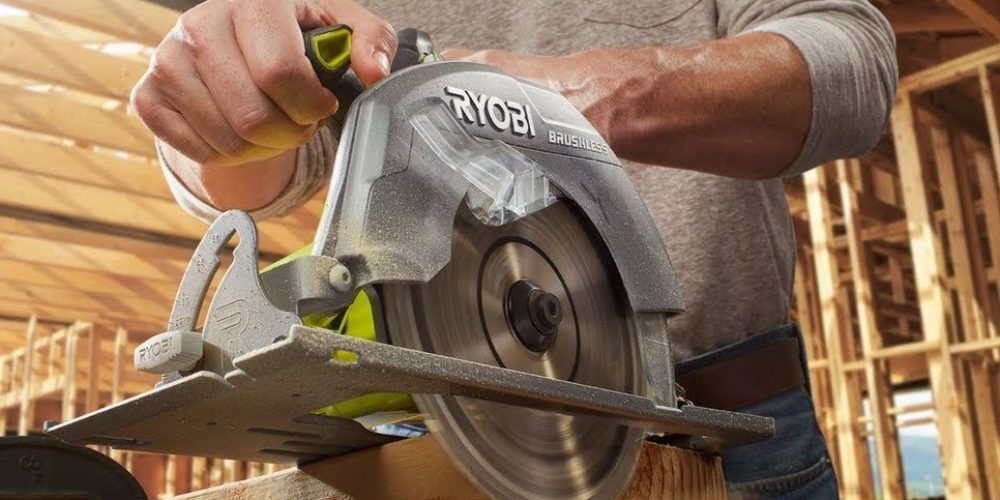 The Best Cordless Circular Saw
Here's something you might not know about me; I can cut wood just by looking at it. It's true, I saw it with my own eyes. But seriously, a circular saw is one of those tools that everyone has to have. While corded circular saws are capable of cutting lumber, plywood, steel, masonry and even granite when setup with the appropriate blade, most cordless saws are better equipped to handle light to medium duty jobs where portability and maneuverability are most important.
In this review, we're going to show you the different circular saw designs and features that will make whatever project you are working on a success. And we're going to look at different brands and models to help you make the right decision on what is the best cordless circular saw for you. There are actually three different types of circular saws; cordless, worm drives and sidewinders.
Cordless circular saws are available in two designs; blade left and blade right. If the saw has the blade on the left side of the saw and you are right handed like me, you can easily see the cut line. For the life of me, I can't figure out why anyone thought it would be a good idea to put the blade on the right side of the saw like on a typical sidewinder. Ranks right up there with the slot headed screw as the most counter intuitive designs of all time. Unless you are left handed, then it makes sense.
*I hope you'll love the products I recommend! Just so you know, Plumb and Lined may collect a share of sales or other compensation from some of the links on this page.
BEST CORDLESS CIRCULAR SAW - COMPARISON TABLE
If you're looking for the best circular saw in a cordless model, one with enough power to challenge a corded sidewinder, the DCS391B might be the one for you.
Its powerful 20-volt battery (sold separately) supplies its motor with 5,150 RPMs so it can power through lumber with ease.
The DCS391's 6 1/2" blade can bevel up to 50 degrees, allowing you to make complex compound miter cuts on rafters and other framing materials.
One of the lightest full size cordless saws on the market (7 pounds including the battery) even comes with the blade is on the left, so you can see the cut line. To take a closer look, here's my review of the DCS391.
Great RPMs (5,150)
Blade on the left
I've included the DeWalt cordless worm drive style in this review mainly because it's an exercise in what is possible in the world of cordless tool technology.
With DeWalt's 60 volt 9 ah battery, this saw has as much power as my SKILSAW Mag77, except without the cord.
5,800 RPM, 53-degree max bevel angle and a running a 7 ¼" blade make it a professional grade saw that can keep up with any saw on the market.
Might not be worth the hefty price tag for most people, but an amazing saw nonetheless. If money were no object, the DCS577X1 would easily win the best cordless circular saw prize. Click here to take a closer look in my review of the DCS577.
Power – Lots of it
Blade on the left
The Ryobi P508 doesn't have enough power to replace your corded circular saw (3,800 RPM), but weighing in at only 6.6 pounds, it makes a great portable tool for small jobs.
It has the blade on the left so it's easy to see the cut line and has a very useful built in LED work light to illuminate the cut line.
The on board wrench storage makes it so you'll never end up searching for the wrench when it's time to change the full sized 7 ¼" blade.
A little slow on the RPMs
The Milwaukee M18 2630-20 is similar to the Makita XSS02Z in that it is weak in power compared to a corded model, but it's hard to pass on a small lightweight saw with the blade on the left for just a little over 90 bucks.
Click here to take a closer look in my review of the 2630-20.
A little slow on the RPMs
If you're looking for a cordless saw that can do everything that your corded one can do, the DeWalt DCS570B might be the ticket.
Its full size 7 1/4" blade gives you full capacity to cut through thick materials, has plenty of power (5,200 RPM), and runs on DeWalt's popular 20-volt max platform.
As long as you're ok with the blade on the right, it's the one for you.
Fast RPM (5,200)
7 1/4″ blade
BEST CORDLESS CIRCULAR SAW - SPECS COMPARISON TABLE
DeWalt is not new to cordless tools or tools in general for that matter. Founded in 1922 by the inventor of the radial arm saw, it's safe to say they know a thing or two about making tools. As one of the pioneers of cordless tool technology, in 1994 they introduced the most powerful cordless tool at the time, the 14.4-volt cordless drill/ driver. I remember getting my first one of those and how it revolutionized the way we work on a jobsite. The DeWalt trade name has been owned by Black and Decker since 1960.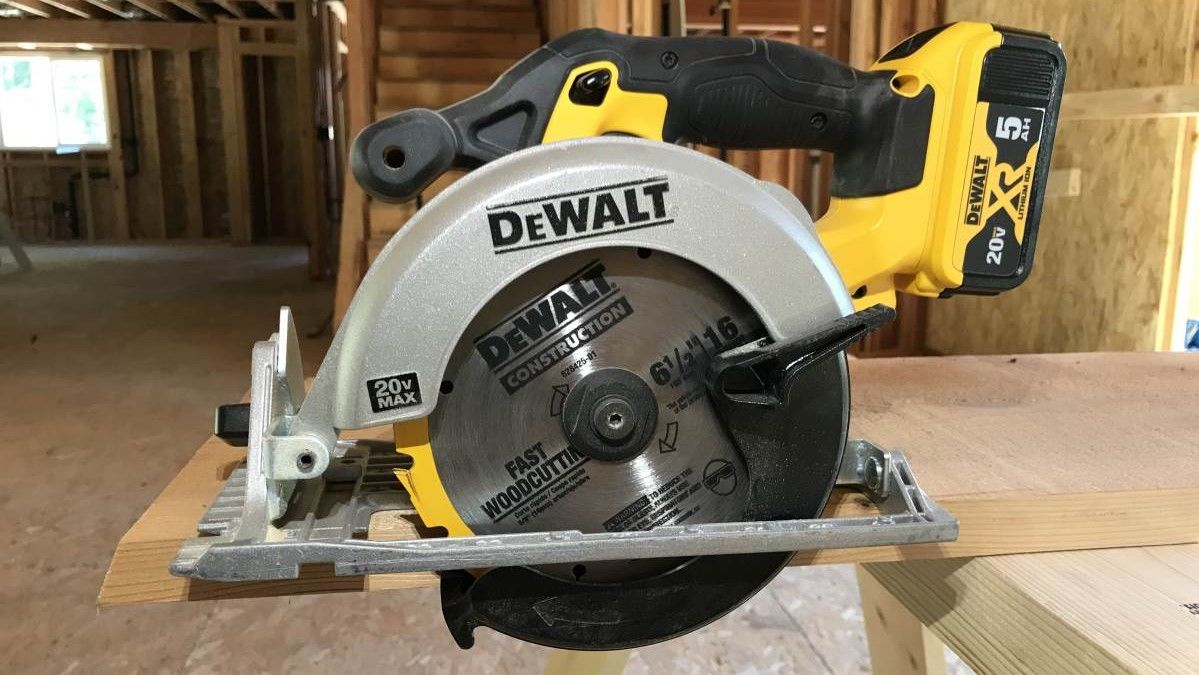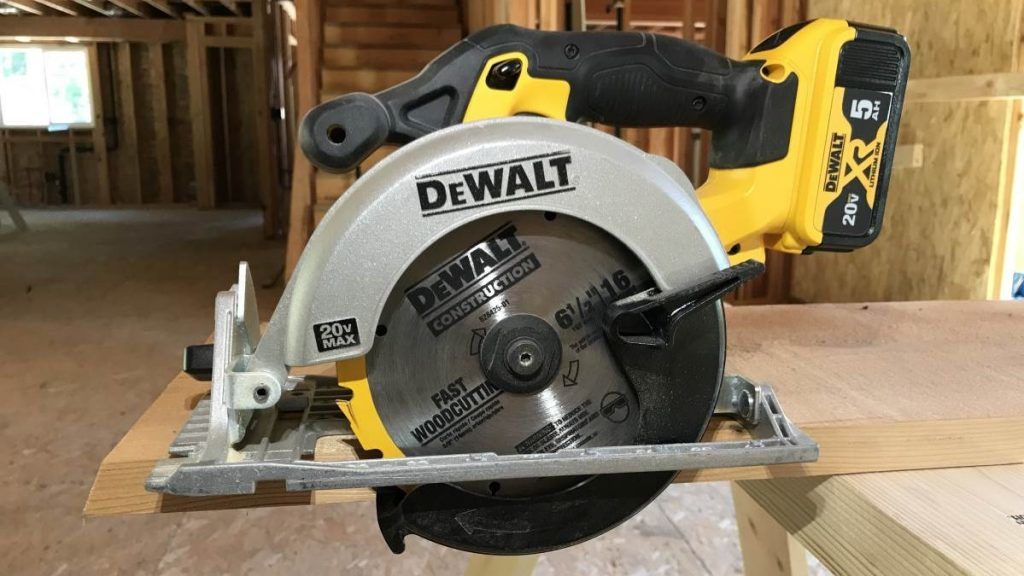 I always chuckle when I see the websites with the reviews of tools when they say "we spent over 20 hours evaluating these tools, trying to simulate real world conditions in our test lab" and that is somehow supposed to convince you that that makes them some kind of authority on the subject. And because they've spent all that time, you therefore should trust them to recommend the Best Cordless Circular Saw.
I guess maybe there is some value in knowing that a brand new tool with a brand new blade was able to cut 143 2 x 4s before the tester person's arm got tired, but you might want to know how well that tool performs after it's a few years old. Or you might want to know if the tool can hold up to daily use and abuse like it is subjected to in the actual real world.
Over the last 30 plus years as a general contractor, I've been making my living using these tools at jobsites day in and day out. My crews and subs make their livings using these tools too. And we all talk. Word quickly gets around about an innovative new design, and probably even more quickly when someone made the mistake of buying a piece of junk.
There's nothing worse than spending your hard earned money on a tool that you are expecting to make it easier and faster to tackle all kinds of projects around the house, only to find out that the tool comes up miserably short of meeting your expectations. My goal here is to keep you from buying that piece of junk.
Cordless saws have come a long way since the days when they were more of a novelty than anything else. Battery technology has advanced to the point where a modern cordless circular saw can rival the power of some corded models in a convenient lightweight package.
There are definitely situations where a cordless saw will have advantages over your corded model. You might have to climb up on a roof to make just a couple of quick cuts. A lightweight model that doesn't necessarily have to have as much power as your corded model would be perfect.
All of the cordless models reviewed above (with the exception of the DeWalt worm drive) come as just the saw. You'll need to have at least one battery and charger at an additional cost.
Why You Need A Cordless Circular Saw
Everyone needs to have at least one circular saw. It's versatility, portability and ease of use make it an essential tool for both Do-It-Yourselfers and professional tradespeople alike. Everything from cutting lumber for framing a fence or shed, to siding, cutting plywood for a roof or bookcase, a circular saw can do it all.
There are three types of circular saws- a worm drive has spiral gears that transfer power to the blade providing the most power and torque. Worm drive saws always have the blade on the left side of the saw, allowing a right handed user to see the cut line easily.
A sidewinder has a spur gear with the motor alongside of the blade. Typically smaller and lighter than a worm drive, most sidewinders have the blade on the right side of the saw, which is great if you are left handed. As battery technology has advanced many manufacturers are producing cordless circular saws, usually in the sidewinder variety with varying degrees of power and performance.
In a perfect world you would have one worm drive for framing and tough jobs and a lightweight sidewinder for trimming fence boards in place or other jobs that don't require the power of a worm drive.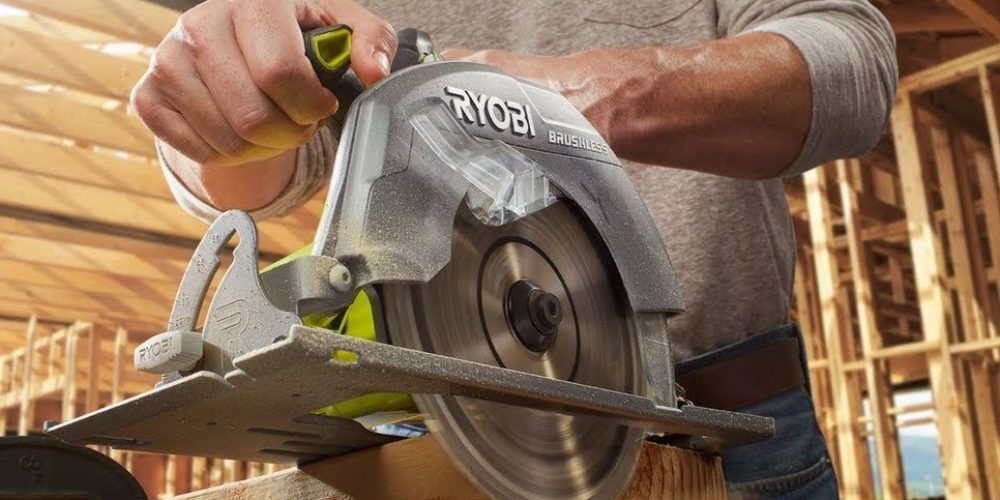 Cordless Circular Saw Features- What's What and What's Important
Power is one of the more important features when deciding what is the best cordless circular saw, but unfortunately most manufacturers don't publish all of the data on their circular saws. Blade speed is measured in revolutions per minute or RPM. The best cordless circular saws will be in the 4,500 to 6,000 RPM range. Torque is how much force acting on an object causes that object to rotate and is the one specification that manufacturers don't publish. That being said, a worm drive circular saw will always have significantly more torque than a sidewinder due to the design of its gears.
Battery power is measured in volts. While there are numerous manufacturers producing 12-volt batteries, the majority of them fall into the toy category and aren't worth considering. The 18-volt and 20-volt models are the most popular, and rightly so, because they have plenty of power for most any task. At the extreme end of batteries is DeWalt's 60-volt beast.
Battery capacity is expressed by how many Amps for how many hours a battery will last before needing to be recharged. Typical quality batteries will be rated between 1.4 ah to 9.0 ah.
There are two types of batteries commonly used in cordless tools- Nickel Cadmium (NiCd) are the old technology containing environmentally unfriendly cadmium, and the far superior Lithium Ion (Li-Ion) models. Lithium Ion batteries provide longer run time, more power, and are lighter than NiCd batteries. They cost a bit more, but are worth it.
There's nothing quite as frustrating as putting your project on hold because your battery needs charging. I recommend buying two batteries, so you can always have one charged and ready to go. Charging time varies greatly, but most are reasonably quick, in the 30 to 90-minute range.
Is brushless really better or is it just the latest trendy "must have" marketing feature? To be Honest, it's yes to both questions. Brushless motors in cordless circular saws are technically better because their design reduces the friction involved with the brushes, providing a little more power and extending the battery run time. Will you notice the difference in power? Probably not. The downside to brushless motors is they cost more, but they are undoubtedly better.
Blade Left or Blade Right
Which side of the saw the blade is on will have a lot to do with determining which saw is the best cordless circular saw for you. Disclaimer: I am right handed, so my perspective comes from this side. If you are left handed, you can just take the opposite of my advice here.
A blade right saw (meaning the blade is on the right side of the saw) is the traditional arrangement for circular saws. The only advantage to this setup is that usually the keeper side of the work piece will be on the left of the blade where the larger portion of the saw's base shoe is located, which makes it easier to keep the base shoe flat on the work piece. The downside to this arrangement is that it is very difficult to see the cut without contorting yourself around and over the saw, making for an extremely uncomfortable time.
My preference is a blade left saw because having the blade on the left side of the saw allows you to clearly see the cut line. To state the obvious, it's always easier to execute a perfect cut when you can see the cut line. Worm drive circular saws always have the blade on the left side while typical sidewinders have their blades on the right. A few models of sidewinders are offered with their blades on the left.
Cut Depth and Depth Adjustment
The maximum depth of cut translates into how thick a work piece can be cut. With the base shoe set at 90° a 7 ¼ inch saw can cut around 2 3/8" deep and a 6 ½ inch saw can cut about 2 ¼" deep. You might not be cutting 2 x 12 rafters every day to stick frame a hip roof, but there are many instances where you will need to make bevel cuts by tilting the base of the saw to an angle other than 90°.
A 7 ¼ inch saw has no problem cutting 2 x material at angles exceeding 45° in one pass. The maximum depth of cut of a 6 ½ inch saw at 45° is barely 1 ½" so it's probably not the best choice if you see yourself doing lots of projects using bevel cuts. Smaller trim saws are useful for cutting sheet goods like plywood and paneling but lack the capacity and power to deal with framing materials.
When setting up your circular saw before making a cut, you'll want to set the blade roughly ¼" deeper than the wood you are going to cut. Most saws have a locking lever and a sliding mechanism of some sort to adjust the depth of cut. The best circular saws make it easy to adjust the depth of cut with one hand.
Bevel Capacity and Bevel Adjustment
A bevel cut is a cut where the blade is not perpendicular to the work piece. Cutting compound angles on rafters and simple miter cuts on trim pieces are examples of cuts that can be made with bevel cuts. The ability to tilt the saw's shoe is a feature that all the best circular saws have but a saw's maximum bevel cut angle can limit your options. The best circular saws will exceed 45° by at least a few degrees, some go all the way to 53°.
Cutting a 45° bevel through 2x material requires a fair amount of power and torque because the blade is essentially cutting through the equivalent of a much thicker board. Worm drive saws are the clear winners here with their extra torque compared to sidewinders, many of which struggle to make these type of cuts.
Most saws have a locking lever and a sliding mechanism of some sort to adjust the bevel angle. Positive stops at common angles are a nice feature that some saws have, but an easy to read scale is mandatory on the best circular saw.
Electric Brake and Blade Guard
An electric brake reverses the current in the saw to stop the blade once the trigger is released. This is a nice safety feature that a few models have instead of the standard of just having the blade spin its way to a stop. All circular saws are equipped with a retractable blade guard that covers the blade when the saw is not engaged with the work piece, so after making a cut you can set the saw down even before the blade has come to a complete stop.
The latest gimmicky feature to start showing up on circular saws is the laser guide. A hi tech laser beam projects a red line onto your work piece to show you where to aim the saw. First off, you only need to be looking at the notch in the saw base shoe and the blade while making a cut, and even more dumb is the fact that these laser beam guides aren't adjustable to account for different thickness blades. These things are pretty much worthless. I agree with Dr. Evil in the Austin Powers movies that "sharks with frickin' laser beams on their heads" would be awesome, but they don't belong on saws. The best cordless circular saw doesn't have a laser guide on it.