Luxury Vinyl Plank Pros and Cons
Luxury Vinyl Plank Pros and Cons
Vinyl flooring has been a staple in the flooring industry since the 1970s but was originally created in the late 1860s! With a rich history and a track record that shows no signs of slowing down, this durable and long-lasting floor material is in high demand, currently as one of the fastest growing segments in home flooring. So why are people so drawn to this material, and what are the need-to-knows that they might not be aware of?
When you decide to restore your floors, it can be an expensive and lengthy process. Make the right decision for your home and personal preferences the first-time, avoiding any increase of repairs, floor damages, or having to reinstall shortly down the line. This guide will cover in-depth details on all the pros, cons, costs involved, and tips for longevity regarding your luxury vinyl plank flooring!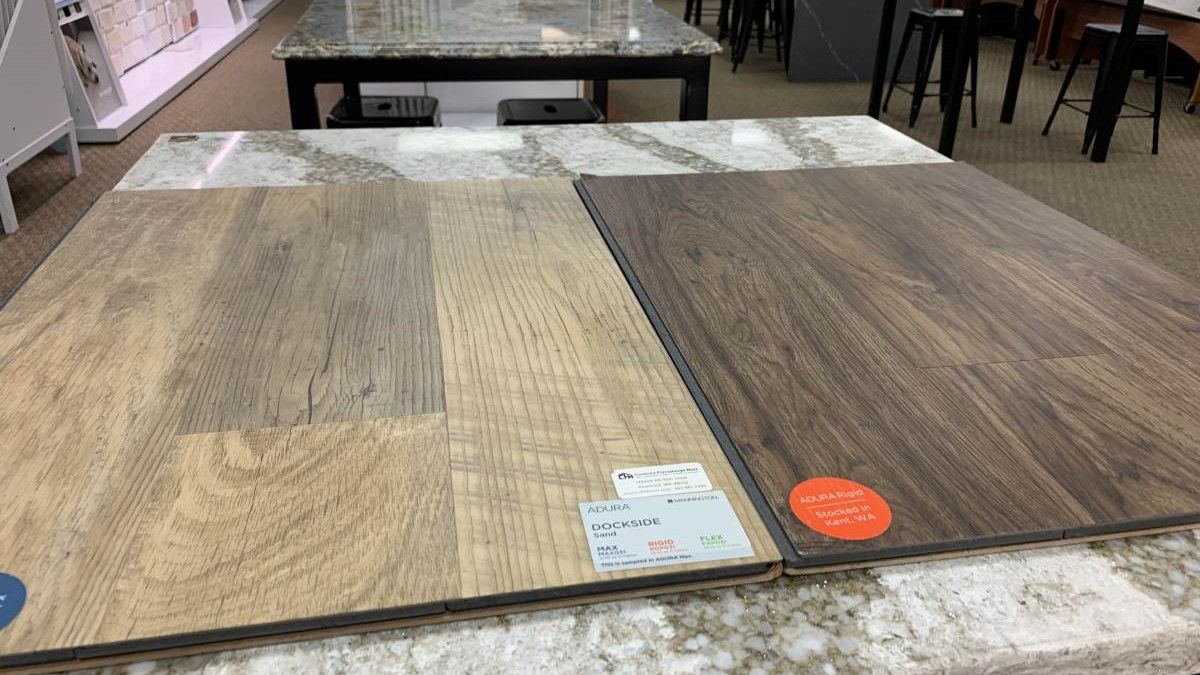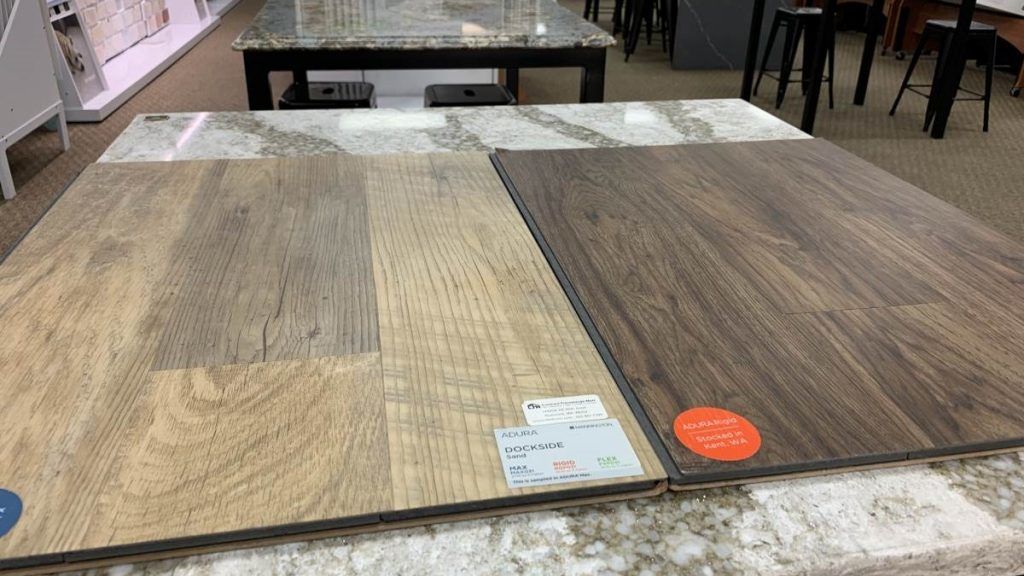 What is Luxury Vinyl Plank Flooring?
Firstly, let's get down to basics and be clear on what this flooring precisely is, before diving into what it offers.
Vinyl Plank is a type of flooring material that is meant to mimic genuine hardwood, tile or stone. It is meant to look like real wood without the expensive price tag and will be laid out in strips that interlock together.
With a variety of textures, colors, patterns, and prints, you can find a plethora of options while shopping for your favorite Vinyl Plank product. You can find one that perfectly imitates hardwood, or something more unique.
Vinyl Plank flooring will come under a variety of names, so when shopping, know that each of these is the same product or a cousin of vinyl plank:
Engineered Vinyl Flooring
Luxury Vinyl Plank
LVP
Luxury Vinyl Tile
LVT
Tile Flooring in Vinyl Plank
Resilient Vinyl Planks or Tiles
The takeaway from this is that vinyl plank will be the budget-friendly version of hardwood but can also look like stone or any other material you can dream up. While shopping, you will quickly realize that vinyl is the more affordable option as compared to other wood or stone products, making the look of these higher-end materials more attainable for all.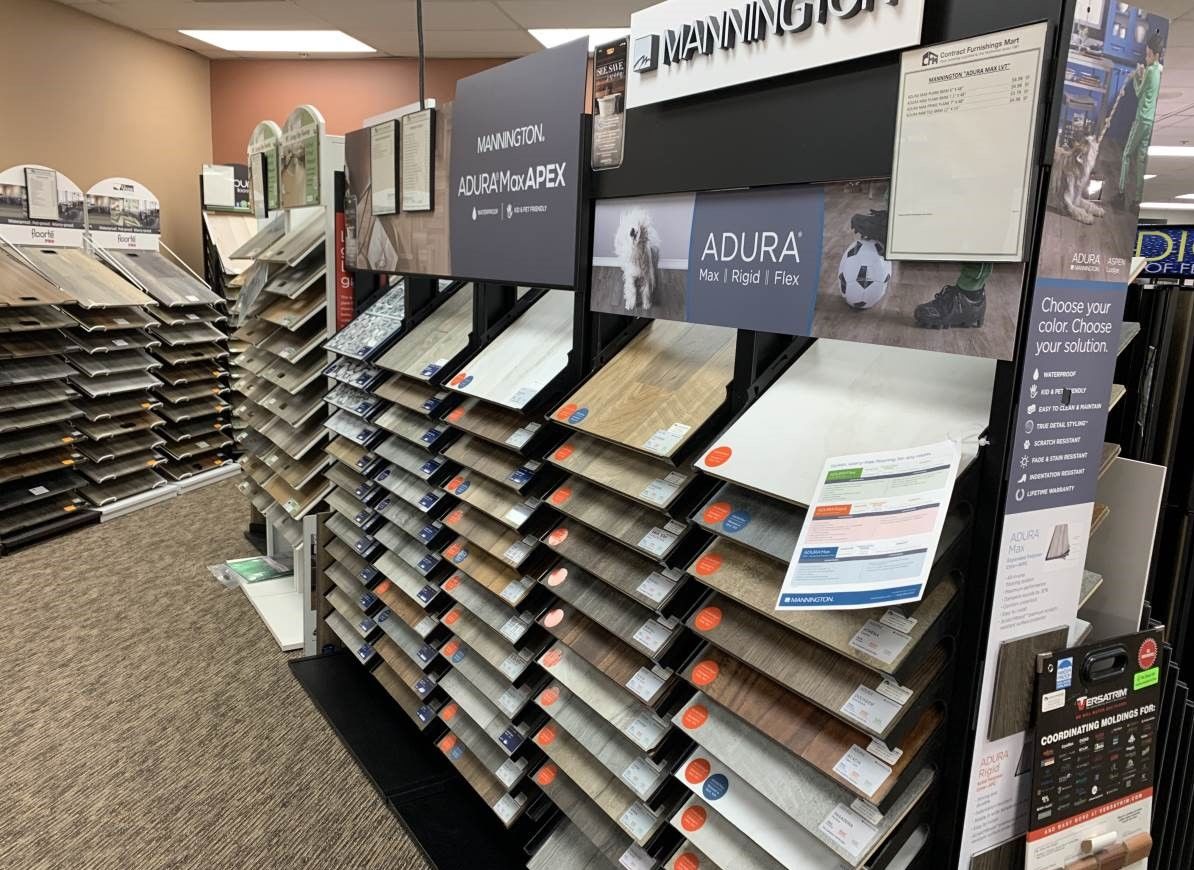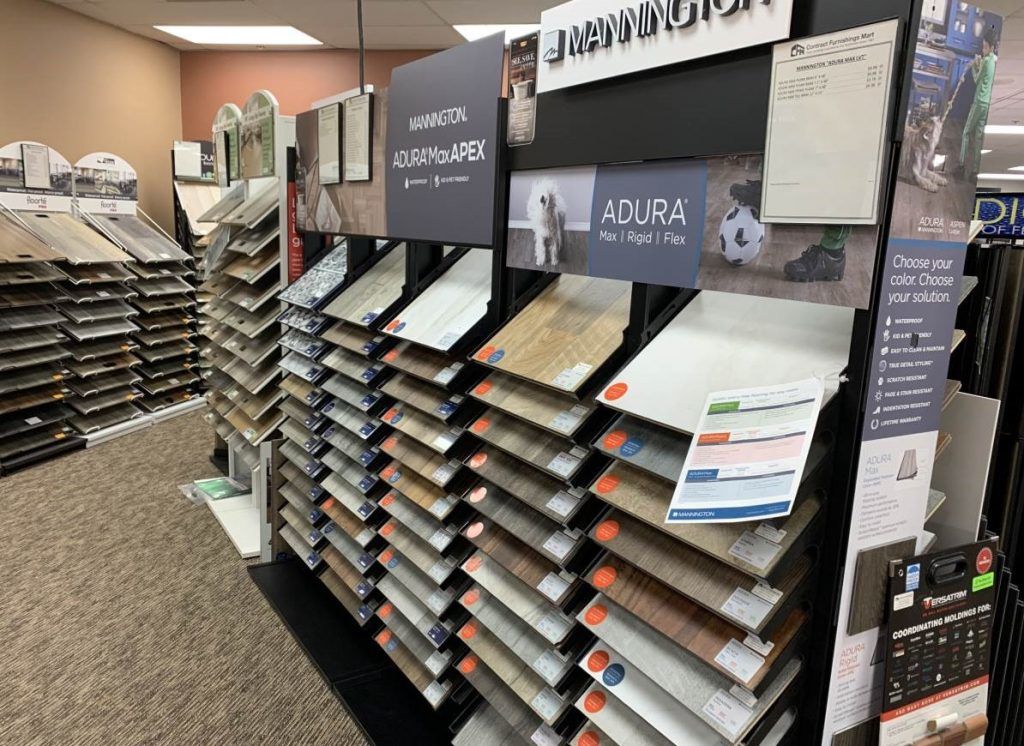 Pros of Vinyl Plank Flooring
Often compared to laminate flooring, the pros of vinyl plank flooring are:
This is the budget-friendly product that will give you the finish you love but may not be able to afford presently. Home renovations are expensive, and with so many outside costs and overhead expenses, you may not want to put all your pennies towards the flooring. If you want some spare cash for other aspects of your home, vinyl plank is a wonderful way to have beautiful floors that look like hardwood, at a more ideal price-range.
This is a major selling point for Vinyl Plank lovers. This 100% waterproof product is weatherproof, which is something that not even genuine hardwood can offer you. Unless you have a wood floor that has a base encased in vinyl, it will not be waterproof. This can be great if you have a propensity to spill liquids, have a lot of busy 'life' happening in that area like a living room or den where activity mostly happens, or you just want something that is sustainable through a floor – Vinyl Plank is your go-to.
If you are a DIY kind of person, Vinyl Plank will offer you great ease during installation. It simply clicks together, and most people do not need to hire a flooring professional for the installation. You should absolutely watch some visual tutorials and get a grip on the process and tools needed before attempting to install your floors without professional assistance.
If you thought this flooring was out of tricks, guess again. It can even be installed on top of your former flooring. This perk can make the process even more affordable because you're not paying to demolish or rip up the former flooring.
Floating installation can also be installed as one large piece, so this can be easier for later removal if you are seeking an open-ended option. Floating installations are also great if you live along the equator or in high-humidity areas because the layer underneath can adapt to the expanding and contracting changes as the humidity fluctuates throughout the year.
Now, they're not perfect, but certainly stronger than many materials. It will not be perfectly scratch-proof, but there is a layer of protection against scratching that will take an incredible amount of time and energy to wear down. With a commercial grade-wear layer, you can rest easy.
.Going hand-in-hand with their durability, these floors are often chosen for families that have a large dog or pets that tend to scratch up their flooring. They are also anti-static, so your fur-children won't be shocking you after every step as with carpet or other floorings.
The lifespan of most Vinyl plank flooring is between 10-20 years, but if you care for your floors carefully and don't have any large pets that may shorten this lifespan, your luxury vinyl plank flooring could last well beyond this time frame.
With virtually no maintenance, you will be protected by the strong, resilient layer on top, as well as the sheet, plank, and lower layers underneath. You'll just need regular swiffering and vacuuming to keep these babies clean; no need to rewax, reseal, or refinish them on a regular basis as with many other flooring options.
This is slightly subjective, but most will agree that Vinyl (especially of the luxury variety) outperforms laminate. They are each similar for affordability, but Vinyl will usually reign supreme in most other aspects. It will be more durable, weatherproof, and be offered in a variety of styles that look better than laminate.
VOC stands for 'Volatile Organic Compound' and signifies the latex and harmful chemicals that can be damaging to your lungs, your home, as well as the environment. When shopping for flooring, paint, or any building materials that have that 'new paint' fragrance, this is the VOC's which you will want to avoid.
I suggest when renovating your home that you purchase products labeled 'low' to 'zero' VOC that is under 50 grams per liter. Luxury vinyl plank flooring has very low VOCs, and newer products rarely have it. What you need to look out for is the VOCs in cheaper vinyl plank flooring, which commonly comes from China and is known to have VOCs.
Cons of Vinyl Plank Flooring
It's a good thing to understand both sides of the coin. The subsequent cons that you should be aware of with luxury vinyl plank flooring are:
Won't Raise the Value of Your Home
It won't raise the value of your home because they are not genuine wood. Similar to how laminate may be perceived by homebuyers, Vinyl Plank will be a step above that. It may not raise your home's value, but if you select a high-quality Vinyl Plank, others may not know the difference between your floors and genuine wood, stone, or cement. It certainly won't take away value, but you shouldn't be led to believe it will add any.
Yes, it is waterproof, but this doesn't mean you'll want to build a whole outdoor deck in Vinyl Plank. It can sometimes fade in direct sunlight without any window protection. If you don't have windows with a Low E coating, it is recommended to utilize your curtains and keep the inside of your home safe from harsh or direct sunlight. If there is an area where the sun pierced through at any point of the day, be sure to install good curtains here, or you'll lift up the rug in a few years and be disappointed.
Only when choosing flooring with High VOCs. This is not just for vinyl plank but rather for any flooring or home product that you purchase with VOCs. If you don't want health risks, avoid VOCs. Older Vinyl flooring from before the 1980s or foreign LVF is more likely to have VOCs and asbestos, which is linked to cancer.
As Mom's Clean Air Force Organization stated in December of 2015, "A recent study found that most vinyl flooring, made from reprocessed plastic, contained toxic phthalates, lead, cadmium, brominated flame retardants, and other toxic chemicals. These chemicals can contribute to indoor air pollution by drifting out of the flooring and into the air and dust inside homes."
This is not to say that all luxury vinyl plank flooring will be at risk, but it is to offer you the information to know the difference. Always read your material's list and what those materials are made of. If you are going to live with these floors for two to three decades, you want to know what you're inhaling, especially since the greatest impact of these chemicals will be emitted into the air within the first one to two years.
Not Best for Those in Wheelchairs
Most LVT is installed as a floating floor and is slightly susceptible to small shifts. These will not be felt on your own two feet, but for those in a wheelchair, the sensation will be more noticeable and likely not recommended for those with disabilities. It can be prevented by non-floating, glued down installations.
Once they're installed, you won't be able to refinish or reshine the flooring. This is a benefit in regard to maintenance and work to keep them clean, but if you are looking for refinished floors, you'll have to start from scratch down the line.
Durable, but Not Impervious to Damage
If you have a dog that runs through the house like a bull in a China shop, you will see those effects on your floor in much less time than if your floors were walked on only by fuzzy socks. They are very durable but as with any flooring, don't expect permanent perfection.
If you are looking for 'Green,' options for your home, Vinyl Plank is probably not the best option. It is commonly made of plastic, and much of it that has been removed has wound up in landfills over the years, accounting for the world's increase in Greenhouse emissions. There are certainly options that will be more environmentally-friendly, including straight-forward wood.
Some Think They Look Cheap
This is a matter of preference, and honestly, with the incredible amount of options, this is easily avoided. As with any floors or any product, you will get what you pay for, but with so much versatility on the current vinyl plank market, this isn't a large area for concern. You can work with a design team or ask the salesperson the most popular styles and trends.
With thousands to choose from, you can easily find a vinyl plank that looks so similar to wood, and you can't even tell the difference! If you are concerned about them looking cheap, consider investing slightly more to find the variety which most closely matches the wood, stone, or cement style you are looking for.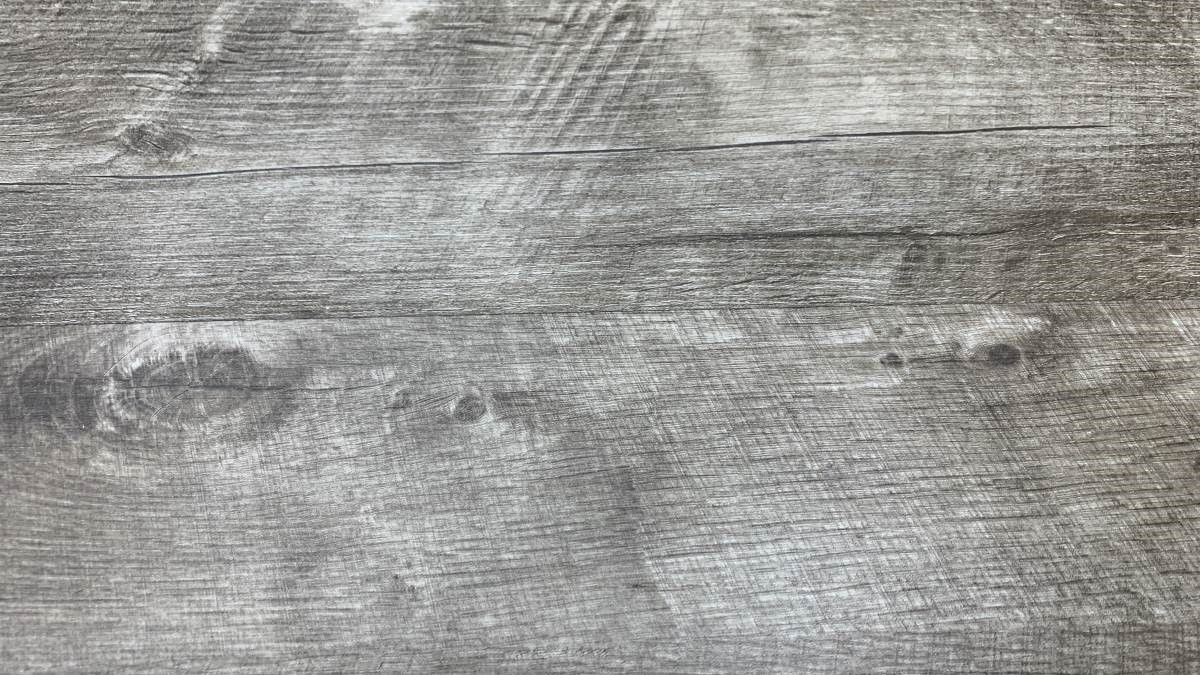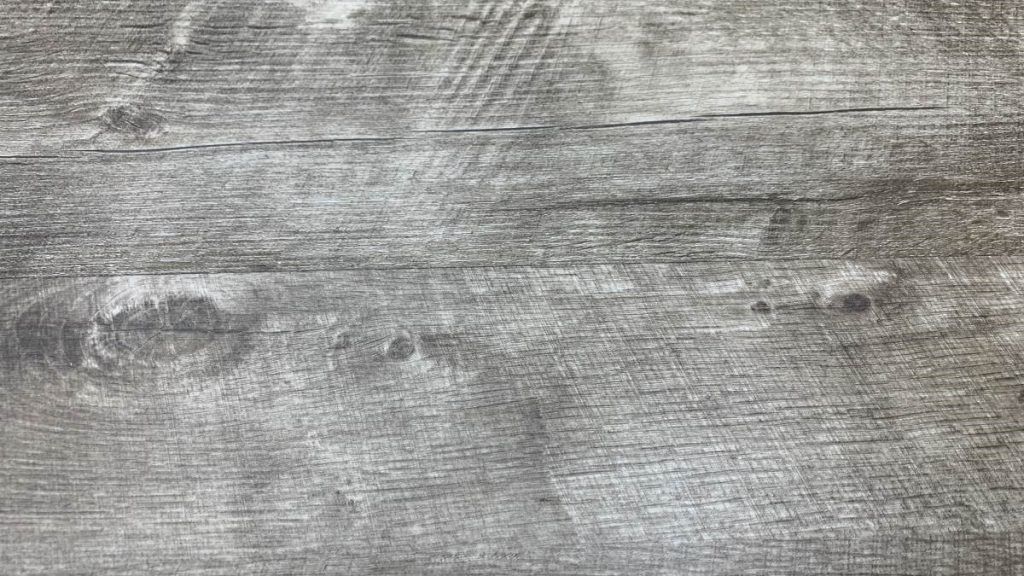 Vinyl Plank vs Laminate Flooring
We recently grazed over this but to give you a more detailed comparison of what Vinyl Plank and Laminate flooring offer:
Luxury vinyl plank

Laminate Flooring

Resale Value/Property Value

Not overly impressive regarding resale value.

Not overly impressive regarding resale value.

Affordability

Both are affordable with a wide-range of prices suited to all budgets. Luxury vinyl plank may be slightly more expensive than laminate.

Both are affordable, with a wide range of prices suited to all budgets. Laminate may offer more options under the $3.00 per square foot range than luxury vinyl plank flooring does.

Waterproof

Yes

No

Durability

Very durable but can be damaged by years of harsh use or heavy furniture dragging.

Very durable but will absolutely scratch in a matter of 5-10 years, perhaps faster with harsh use. Also prone to chipping around the corners and seams.

Lifespan

Depends on the product and how hard you are on floors, but typically 10-20 years. Up to 30+ with gentle care and no pets.

Depends on the product and harshness but typically 10 to 20 years, with those being gentle on their floors seeing 15 to 25 years.

Maintenance and Upkeep

Easy to maintain. Avoid using wax or polished. These will shine real wood or stone but can remove the finish from your LVPs.

Easy to maintain but has a shorter lifespan, so you should expect less longevity out of it. Simple cleaning but avoid leaving behind moisture like mops and harsh chemicals like acetone.

Pet-Friendly and Scratch Proof

More Pet-proof

Less pet-proof

Fading from Sunlight

Prone to fading in sunlight

Less prone to fading in sunlight

Aesthetic

Most people think it is a better pass for genuine wood, stone, or cement. This will depend on the quality and price.

Most agree that laminate is the least visually appealing flooring. It also offers the widest range of budget-friendly options, even above Vinyl Plank.

Quality

Both Vinyl Plank and Laminate can look great, last longer, and be highly durable. This will always be more likely if you invest more in high-quality materials and installation.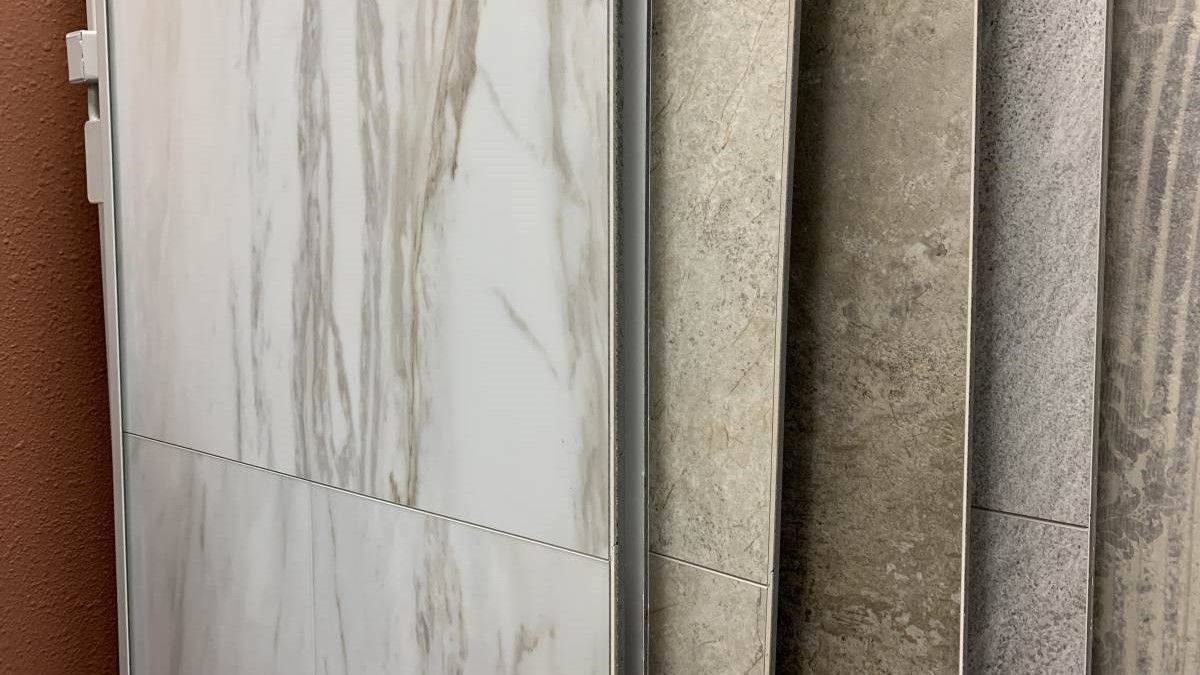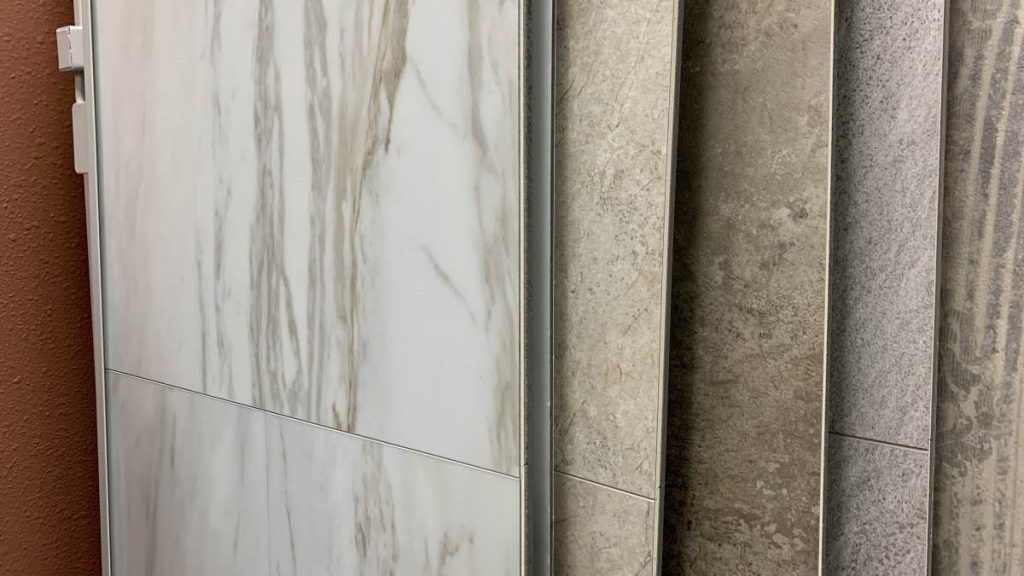 As with any home product, there is a wide range of prices involved depending on if you want:
Highest quality vs. lowest quality
Longer lasting or cheaper and shorter-lasting
Protective layers to prevent scratching added or not, etc.
The average of a cheap grade of luxury vinyl plank flooring will cost around $1.00 per square foot, with some costing as little as $0.75 per square foot. A higher-end LVP may cost upwards of $5.00 per square foot, but I don't recommend going below $3.00 per square foot if you are looking for quality and longevity.
Top Luxury Vinyl Plank Brands
If you are ready to shop the best of the best, the LVP's I recommend for high-quality, trusted reputation, and durability include the following brands:
Armstrong Luxe Plank
Allure
COREtec (Plus and Pro)
Mannington Adura and Distinctive Plank
Shaw Premio or Classico (Best quality)
Shaw Floorte Plus (Best for Durability)
Nucore (Best for affordability)
Home Decorators Collections (Best Cheap LVP)
Congoleum Timeless Collection
Choosing the right flooring for your home does not need to be overcomplicated. The more gentle you can be on your floors, the longer they will last you. Luxury vinyl plank flooring has become the fastest growing segment of the flooring industry because of the great value combining performance and price in a really good looking product that is super easy to install.